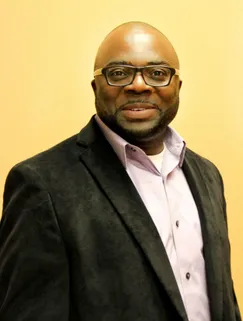 Dr. Christopher Emuedue
"My goal is to exceed your expectation and provide you with high-quality dental care that fits your needs and desires. I truly care about your needs and will do all I can to make sure you have a rejuvenating dental experience!"
Mission:
"To provide total quality dentistry in a professional and reliable way. To serve my patients in a way that will meet their needs and help them achieve a brilliant smile."
Education:
Dr. Emuedue earned his undergraduate degree from the University of Benin in Benin City Nigeria. He earned his Doctorate Degree of Dental Medicine from University of Pennsylvania. He also completed one year General Practice Residency at Saint Barnabas Hospital in Bronx New York.
Personal Attention Professional Excellence
"My team and I love caring for our patients and helping improve their lives. We offer complete, state-of the- art dental care, with a commitment to honoring and caring for the needs and desires of the people we serve. Our vision is to provide the highest quality of dental care and to transform the quality of life of our patients and their loved ones in profound ways."
Providing You With Comfortable Dental Care…
"As a general dentist, I love every branch of dentistry. Each part has its own combination of art, science, physics, psychology and more. It is great to be able to work with so many different things.
My ultimate goal is to treat patients as if they were my own family, giving them the best treatment possible. I work hard to give them high-quality dental care with a personal touch to ensure a satisfying and successful dental experience. Improving my patients' oral health and giving them a confident smile is what brings me the greatest joy!"